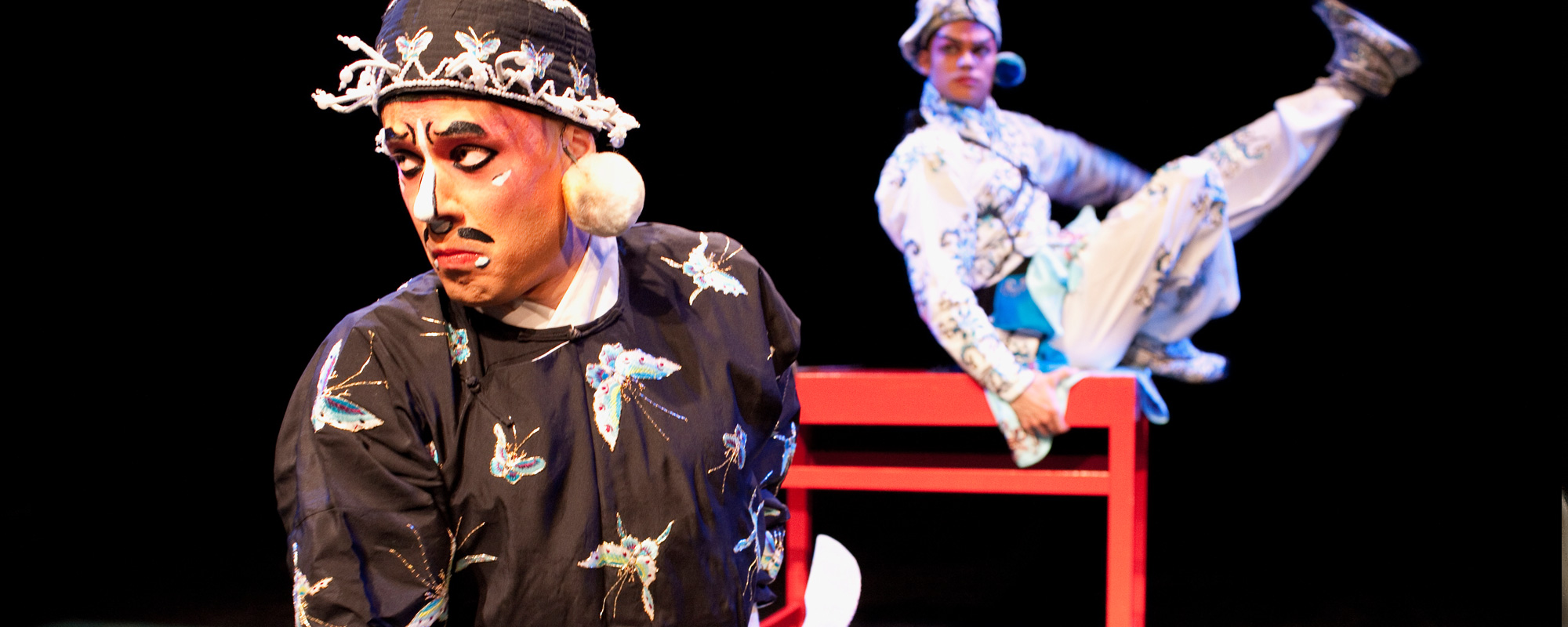 Asia in Helsinki Festival 20 years!
The Asia in Helsinki Festival has brought theatre, dance and music companies from different parts of Asia to Helsinki already for twenty years. For its 20th edition, the festival showcases how the Chinese traditional theatre of many hundred years lives in Helsinki today. The festival programme offers a vibrant cross-section into the repertoire of the Finnish Wusheng Company. Founded in 2011, Wusheng Company is the only professional theatre group specialized in Beijing opera outside of China.
Presentation of works 30 min prior to each performance at Stoa café.
The festival programme features the Chinese classic opera The Righteous General is Banished, which culminates in perhaps the most famous martial arts scene of Chinese theatre. The Gala evenings include scenes from three performances, including an excerpt of The Last Warrior, performed successfully at the Helsinki Festival in 2015. The Gala programme additionally features an impressive solo act by Lü Suosen, one of the most respected Beijing opera actors in China. The performances are accompanied by musicians from the Traditional Chinese Theatre Academy in Beijing.
Saturday's seminar maps the two decades of the festival in an entertaining manner including video examples.
The language of all performances is Finnish, with the exception of Lü Suosen's solo (Chinese).