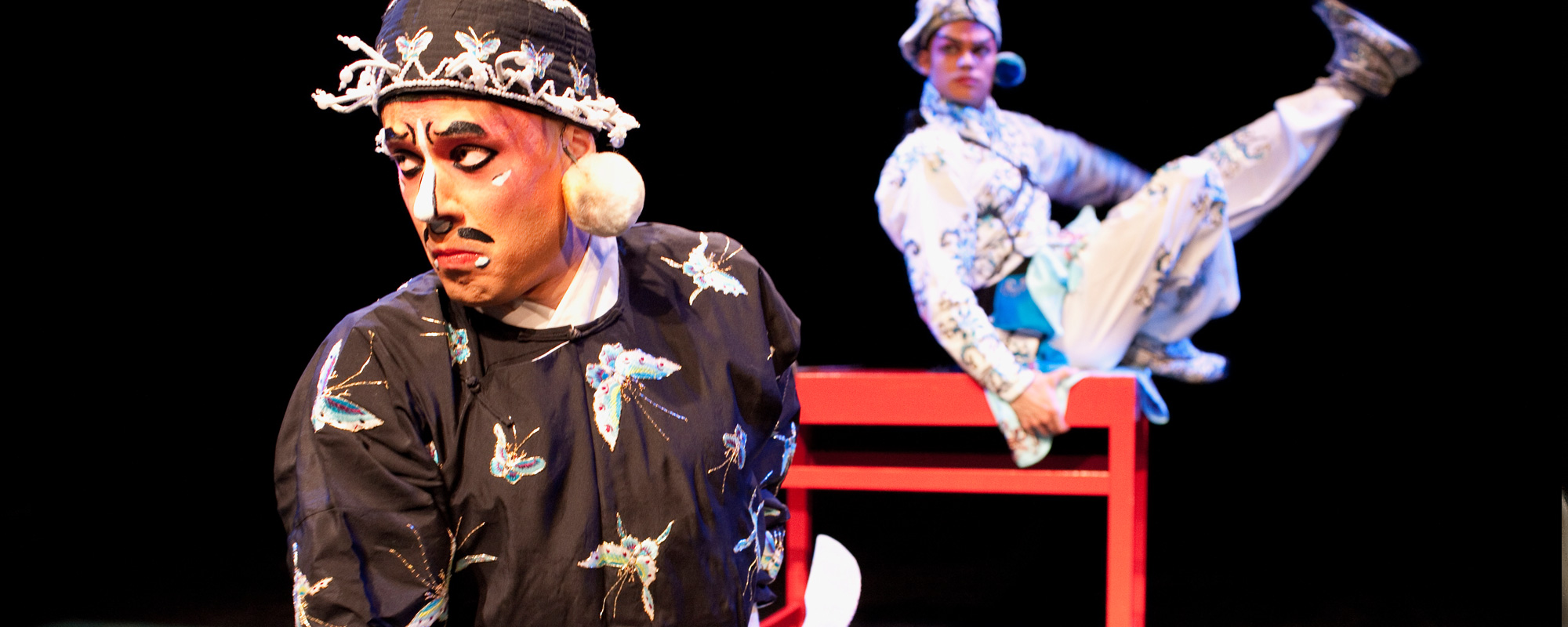 Asia in Helsinki: The Righteous General is Banished
The Righteous General is Banished is a classical play from the Ming dynasty. The performance culminates in perhaps the most famous martial arts scene in Chinese theatre, but the whole play has been performed quite seldom.
Adaptation and original director
Lű Suosen
Exerciser
Antti Silvennoinen
Finnish translation
Antti Silvennoinen and Veli Rosenberg
Orchestra
National Academy of Chinese Theatre Arts, Beijing
Length
60 min
Language
Finnish
On stage
Liu Lihua, innkeeper: Antti Silvennoinen
Ren Tanghui: Elias Edström
Jiao Zan: Valter Sui
Innkeeper's wife: Steina Öhman
Convoy: Ville Seivo and Karoliina Surma-Aho
Performances and tickets
Wed 5th October at 7pm, Stoa.
Fri 7th October at 7 pm, Stoa.
Sun 9th October at 3 pm, Stoa.