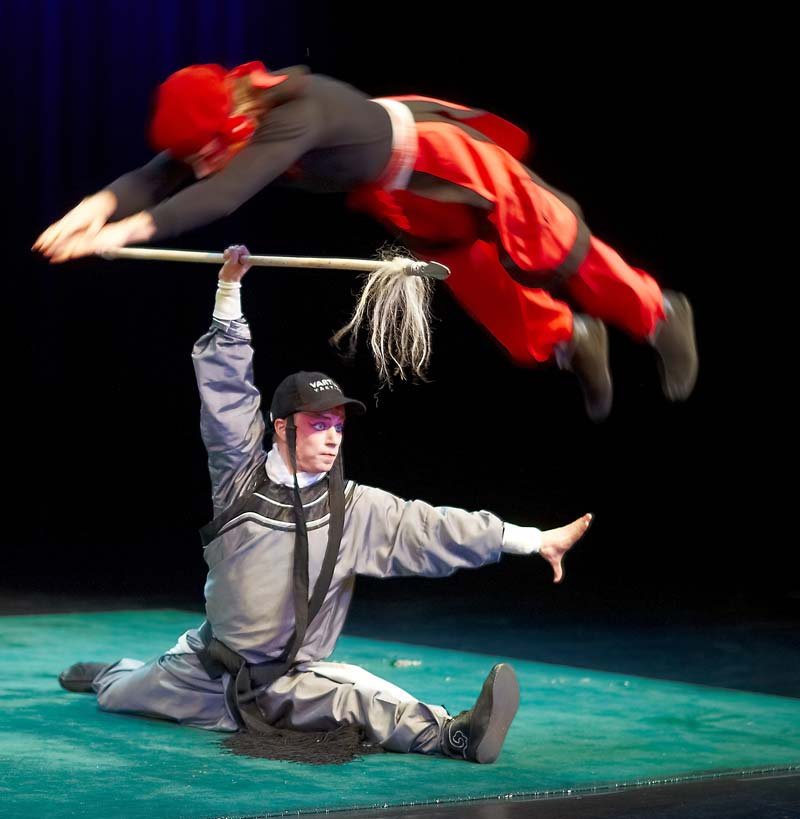 Professionals' morning training with Wusheng Company
Wusheng Company welcomes all performing arts professionals to open Beijing opera technique trainings on Wednesday mornings at 9:30 am – 11 am. As a demanding and versatile art form, training Beijing opera is beneficial to everyone working in performing arts whether in physical theatre, circus or dance.
The trainings are led by Wusheng Company's artistic director Antti Silvennoinen, and they include streching, kicks, jumps and basic acrobatics. The workout is free of charge to students or professionals in the performing arts.
The morning trainings are held November 23rd to December 14th at dance school DCA (Mannerheimintie 6 A, 5th floor, Helsinki). Sign up by joining the Facebook group. https://www.facebook.com/groups/184582108657150/. Further information: antti(at)wushengcompany.com.